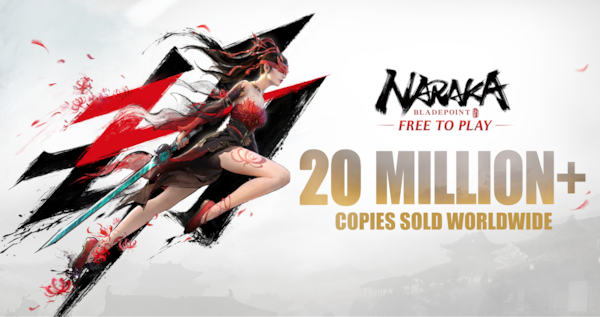 NetEase, Inc. has announced that
NARAKA: BLADEPOINT
, an up to 60-player PVP mythical melee battle royale game, has adopted a free to play model and is now available on PlayStation 5. The game is also cross-platform accessible with all systems. This launch comes as
NARAKA: BLADEPOINT
celebrates its second anniversary along with crossing the 20 million unique player mark.
View the F2P Launch Gameplay trailer for NARAKA: BLADEPOINT
The NetEase team also unveiled that the NARAKA crossover collaboration with NIER will officially launch on August 9th. Additional details on the collaboration content will be shared soon.
View the NIER Collaboration trailer for NARAKA: BLADEPOINT
If you are an existing player and want some in game items and currency, please get in touch.
Please let us know if you have any questions as members of the development team are available for interviews.
PlayStation players will be rewarded with a warm welcome gift from the dev team: EVERYONE on PS5 will receive a Katana skin, a Ryuzan·Frost Reflection, and 2 Immortal Treasures. PS Plus members will also receive more goodies including 5 more Treasures, a cool exclusive Headwear designed just for PS Plus members, and more.
NARAKA: BLADEPOINT
will also introduce a host of new content, features and updates including:
Capture the Spirit Well: A 12v12 gang wars battle that allows players to capture locations to earn points
New Dual Halberds Weapon: Combines a spear and a dagger into one. It can stab straight and also strike horizontally with the ability to lock other weapons
Justice Chamber updates to Guild Mode: Position and more features will be added to the current guild system
New Hero - Tessa: Tessa is a 1000-year-old fox demon, who can charm her enemies and capture their souls
Veteran rewards: Players who previously purchased the game will receive in game gold equivalent to what edition they currently possess and more
PlayStation 5 player exclusive items
Anniversary in-game events and rewards
Collaboration with Dwelling in the Fuchun Mountains (based on a famous Chinese painting)
3D Lobby: Players can grapple around and explore while queuing
New season skin theme: Classic of Mountains and Seas and the god of four seasons
XGP Benefits: Players with a NARAKA account via Xbox Game Pass will be automatically upgraded from the Standard Edition to the new Deluxe Edition containing in-game rewards
More information is available at
https://www.narakathegame.com
.
Download the latest assets
here
.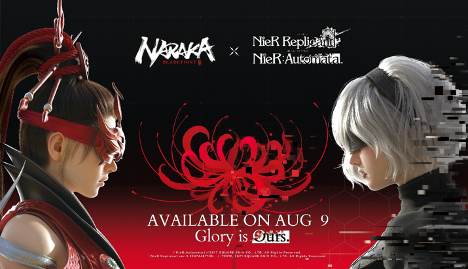 Premier represents NetEase Games' battle royale title NARAKA: BLADEPOINT.